Submitted by

DCblogger

on Wed, 03/18/2009 - 11:14am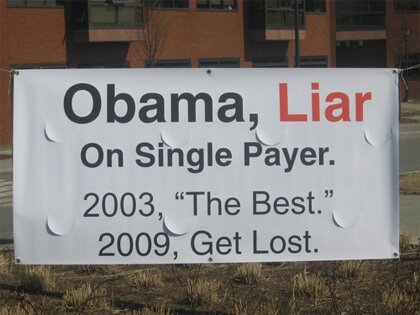 Protesters Rally Outside Health Forum
Supporters of a single-payer system of health care used a special White House forum to send a message to the man in the Oval Office.

"Barack Obama said it at an AFL-CIO meeting in 2003 that he was an advocate of the single-payer health care system," said Dr. Deb Richter, who helped organize the protest. "He said we had to take back the White House and take back the Senate and take back the House, which they've done. Now it's time to get the single-payer bill he promised."

Read below the fold...
Pages