Friday Night Puzzle Blogging: Old Western Edition
Help: Blog
[X]

A blog (from "web blog") is a discussion or informational site consisting of discrete entries ("posts") typically displayed newest first. All Corrente posts are front-paged; there is no up-rate or down-rate process. Corrente posts are almost entirely community moderated. We encourage a clash of ideas, and do not encourage a clash of persons.

If you are the author of this post, see the Edit tab ad Help (and Advanced Help) for detailed documentation.
Submitted by

Sarah

on Sat, 06/27/2009 - 3:31am
I know that's James Garner, third from the right, but who are the rest of these TV Western stars (and was this a still from a TV show or a movie)? Is that Gene Barry standing beside Garner to the left? Who *are* those mustachioed men at the right?

P.S.
Eat your hearts out, Depp and Marsters.
UPDATE: See additional (better) photos below, and my thanks to dblhelix.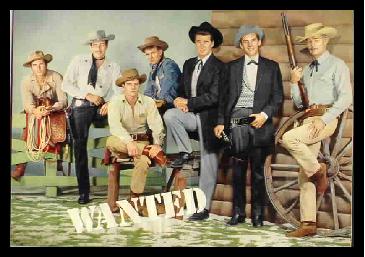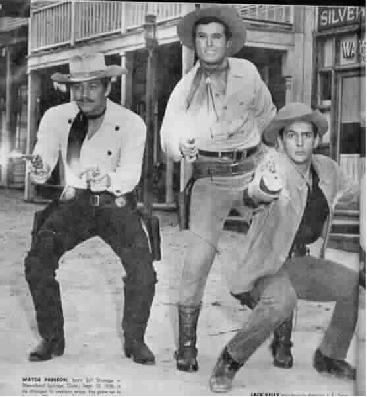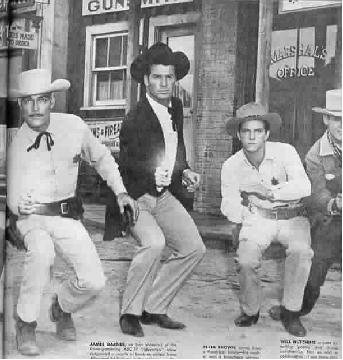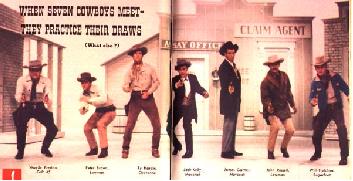 Warner Brothers' back lot, by the way, doesn't look a DAMN thing like the South Texas brush country.
And I've been to Houston. It doesn't look anything like this, and it didn't 110 years ago, either:

But back in the day, they made good music and entertaining credits, even for shows that didn't last (Wildside and Outlaws! come to mind).