Healing Mickey Kaus: Therapy or a Crowbar?
Help: Blog
[X]

A blog (from "web blog") is a discussion or informational site consisting of discrete entries ("posts") typically displayed newest first. All Corrente posts are front-paged; there is no up-rate or down-rate process. Corrente posts are almost entirely community moderated. We encourage a clash of ideas, and do not encourage a clash of persons.

If you are the author of this post, see the Edit tab ad Help (and Advanced Help) for detailed documentation.
Submitted by

MJS

on Tue, 10/16/2007 - 6:14pm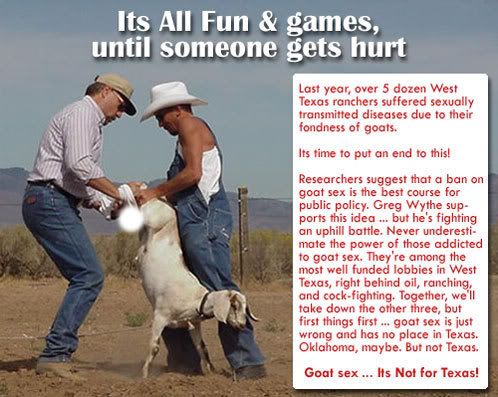 The story so far: Some guy in Philadelphia mentioned something and then some lass in an earthquake hamlet passed it on, until another shakey sibling went all 20th Century Fox on it...
Image posted at the top came from here.
Get Your Goat On!
++++