Hollywood
Submitted by

MontanaMaven

on Sat, 02/02/2013 - 7:53pm
"House of Cards" with Kevin Spacey which started yesterday on Netflix is, from what I've seen so far, on the money, so to speak, regarding our corrupt crony capitalist system . It was a hit in the UK, so Netflix decided to gamble and produce it themselves. They got David Fincher and the guy that wrote the political thriller "Ides of March", Beau Willimon, to write the scripts. You can watch all 13 episodes at once too. Read below the fold...
Submitted by

twig

on Sun, 02/27/2011 - 3:53pm
Submitted by

MJS

on Tue, 03/20/2007 - 2:08am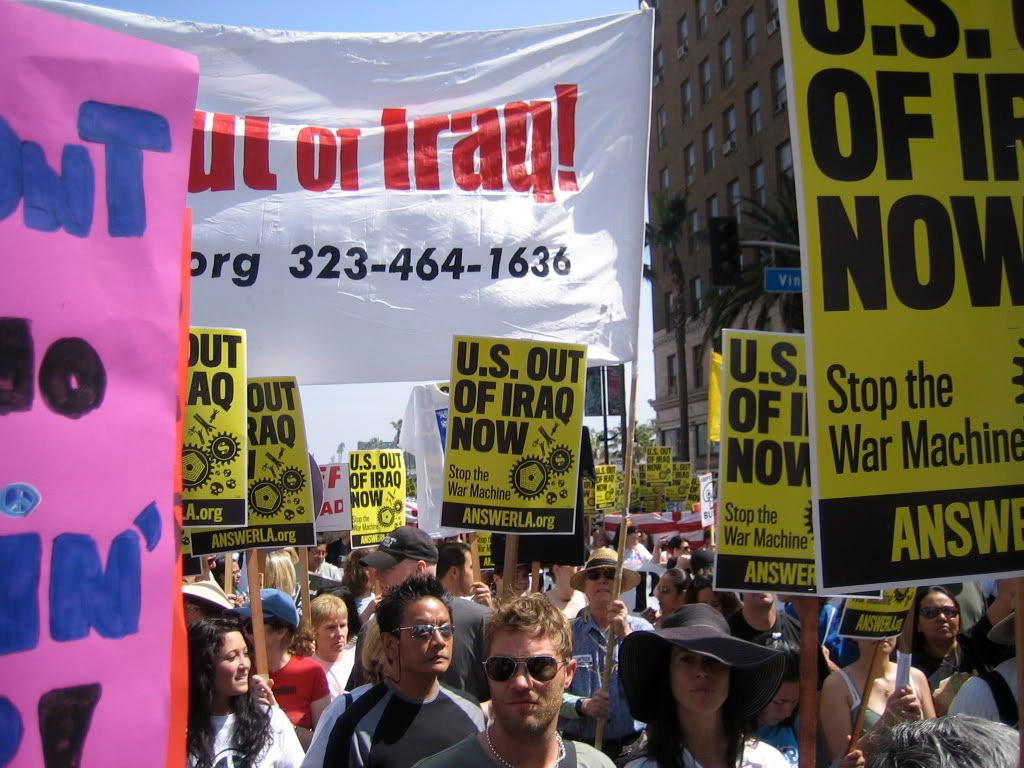 This too is America
+++
As promised, I am posting more images taken at the Hollywood, California "Stop the War Protest" held March 17th, 2007--Part I on this subject can be found here.

George looks blueish Read below the fold...