income inequality
Submitted by

priceman

on Wed, 02/12/2014 - 2:55pm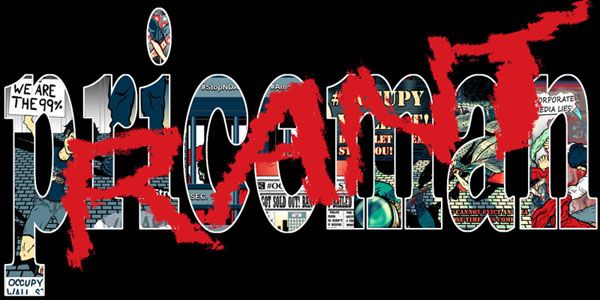 When partisans start in with the "most important election of our lifetime" nonsense, it shows how little they really care about your lifeline. The 2000 election qualifies, but it was stolen, and not by Ralph Nader. It was stolen by the Kangaroo SCOTUS, Katherine Harris, and the entire Bush family. What does that tell you?  Read below the fold...
Submitted by

Rainbow Girl

on Tue, 09/17/2013 - 12:43pm
Submitted by

Alexa

on Fri, 01/04/2013 - 6:12pm

Photo Credit: 'Migrant Mother, Nipomo, California" [1936], National Media Museum's Photostream, Flickr
Frightening, eh? Just think--literally every other person that you and I lay eyes on are not members of the much-vaunted "Middle Class," to which politicians on both sides of the isle incessantly pander.
I still cannot believe how little 'press' the AP piece below, on the 2010 US Census Bureau Statistics, got when it was published just over a year ago. I forget when and where I first saw this piece, although I posted it on several blogs. I apologize that it is dated, but the content is not of any lesser significance, in my opinion. Read below the fold...
Submitted by

Hugh

on Thu, 09/13/2012 - 10:39pm
On September 12, 2012, the Census issued its report on Income, Poverty, and Healthcare Coverage in the United States: 2011. While the full report has some nice charts, one that was conspicuously missing was on income inequality. The data for such a chart was in the tables, and so I was able to construct the chart above from them. Mean household (not individual) income for each quintile (20%) is expressed in real (inflation-adjusted) dollars. Read below the fold...
Submitted by

Tony Wikrent

on Thu, 04/12/2012 - 11:52am
Submitted by

Tony Wikrent

on Wed, 12/08/2010 - 11:20pm
Submitted by

chicago dyke

on Fri, 10/23/2009 - 9:36am
Submitted by

Xenophon

on Thu, 11/09/2006 - 10:49am
Pat Buchanan may have a point. After the election fever has died down and the Democrats have stopped back slapping and get in the game, we still have a problem. The growing inequality in the economy and the dilemma of Globalization are creating shockwaves of resistance within the rank and file of America. Between the growing scarcity of natural resources, the exponential increase in demand as three billion people come on line as consumers, and America's addiction to hegemony there is a growing nationalism that is increasingly xenophobic and essentialist – we have work to do
Read below the fold...